Time to get autumnal
Best Events in the Lake District this Autumn
As summer bows its head for yet another year, it can be a difficult time for many to accept their shorts and sandals must return to their hidden away draws, and instead solemnly begin the big jumper dig out.
Having something to look forward to can be a great way to kick start the colder months. We often like being reminded that mulled wine is on the horizon, not to mention all the new coffee flavours at Starbucks.
So to help find your glass of mulled wine, we've dug through some of the must-not-miss events of the year for in and around the Lake District to get you through this winter with a smile on your face:
1. The Winter Droving, Penrith
Oh yes, the big one - in fact the biggest! The Winter Droving is the biggest market in Cumbria is returning to Penrith once more! Prepare yourself for one of the most bespoke and stylish events of the year with a full street bursting with entertainment, music, good food, and more.
Don your mask and join in the fun with fire and light to watch, dances to be danced, and much more spread throughout the town . The parade of all things weird and wacky will be heading through Penrith starting at St Catherine's School Playing Field from 6:30pm.
2. International Comic Arts Festival, Kendal
Taking over Kendal from 11th - 13th October the International Comic Festival attracts hundreds from around the globe to celebrate comic artists, creators, and writers alike. With over 70 special guests, and some of the biggest names in the industry making an appearance, the event is great for anyone with an interest in the arts.
With so many different mediums and styles - make sure to book your tickets to give something new a try.
3. Ghost Trains, Ravenglass
After feedback last year with people wanting BIGGER, SPOOKIER, and SCARIER the Truly Terrifying Ghost Trains are coming back to Ravenglass & Eskdale Railway once more with an even creepier ghostly crew. Expect something horrible around every turn, and keep your wits about you to avoid getting taken.
DO note that these trains are designed to scare so we recommend smaller children travel on our normal service trains instead. Book your tickets here.
4. Mountain Festival, Kendal
Taking over the town of Kendal from the 14 - 17 November is the beloved Mountain Festival. It always surprises us how this festival manages to get so many people from different walks of life involved. Attracting literally thousands, the festival consists of over 100 individual events all aimed at celebrating everything outdoor and share stories from the world of adventure. Human endurance, breathtaking environments, and soul-stirring journeys are what its all about.
Book your tickets here.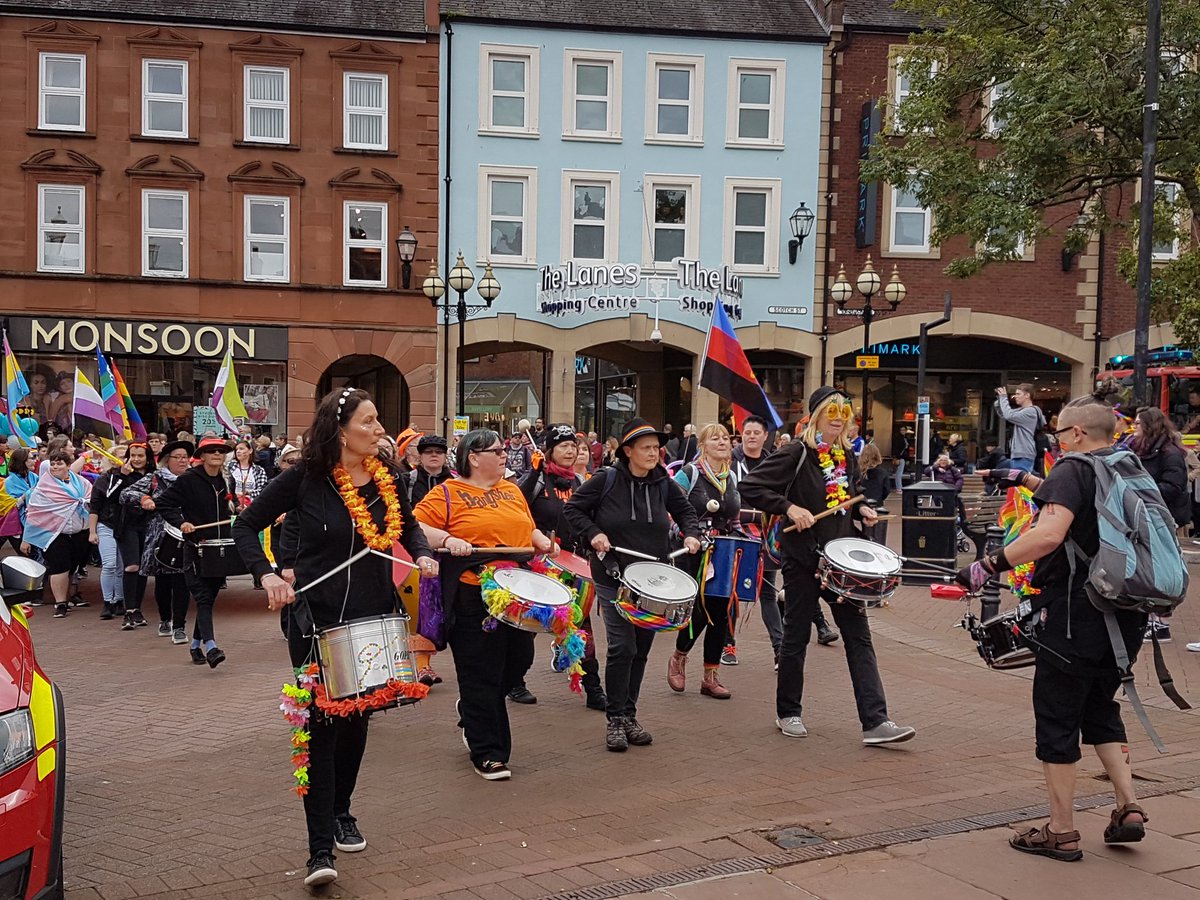 5. Borderlines Book Festival, Carlisle
If you're an avid reader, writer, creator, or just love a good lexicon you'll be delighted to hear that the Borderlines Book Festival is taking place from the 26th September - 8th October this year!
Each year it attracts high quality speakers, nurtures local talent, and provides a plethora of opportunities for locals and visitors alike to join in something a little different.
We hope our list has something for everyone, especially those visiting the Lakes this Autumn, and that it encourages others to make the trip too. Autumn is by far one of our favourite seasons not just due to the large events that take place, but also because of the drastically changing scenery and breathtaking views that make themselves known all season.
See you soon!